The Club Manager, Head Pro, Assistant Pro, Teaching Staff and Court Monitors are here to serve the members and enhance your Kew Gardens experience! Please introduce yourself to staff on duty. Suggestions are welcome. See ?contact us? page. All staff have signed the Staff Code of Conduct.
Club Manager
Kew welcomes Diana Flynn as our new club manager. Diana has been part of Kew for many years and we are excited to have her as the club manager in 2020.
Email - club_manager@kewgardenstennis.ca
Co-Head Tennis Professional - Ira Sherman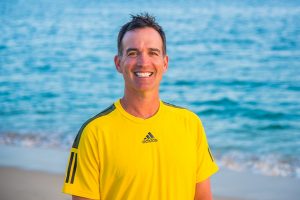 Ira Sherman is the Co-Head Tennis Professional alongside Rachel Gould at Kew Gardens Tennis Club. Ira grew up in Toronto and as a junior trained at the All Canadian Tennis Academy. With over two decades of teaching experience, he has travelled the world as a teaching pro in California, Australia, Mexico, Thailand, and the Caribbean working at a variety of clubs and resorts.
Ira is a certified Tennis Canada Club Professional 3, Tennis Canada?s highest certification in the club professional stream.
Ira is the co-founder of Progressive Tennis League (PTL). PTL is an innovative organization that focuses on offering quality tennis programming during the indoor season for children across the GTA. PTL has collaborated with Tennis Canada and the Ontario Tennis Association with various grassroots initiatives, building communities around the sport of tennis.
Ira has also combined his love of travel with tennis by offering exciting tennis retreats for adults during the winter season through his company First Serve Travel.
Ira has coached all levels and abilities. He has great passion and enthusiasm for the game and brings out the best in his players. Ira?s style of teaching uses a Game-Based Approach, which encompasses all aspects of the game: technical, tactical, physical, & psychological.
Ira and Rachel look forward to sharing their knowledge and expertise with all KGTC members for the 2018 season. They will be offering a wide range of programming for both juniors and adults at all levels.
Email - iratennispro@gmail.com
Phone - (647) 700-8306
Co-Head Tennis Professional - Rachel Gould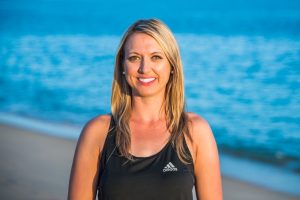 Rachel Gould is the Co-Head Tennis Professional alongside Ira Sherman at Kew Gardens Tennis Club (KGTC). Born and raised in Toronto, she started playing tennis and her coaching career at KGTC.
As a junior competitor, Rachel was ranked provincially and nationally. She graduated from Flagler College in Florida where she received an NCAA tennis scholarship and a BA in Sport Management/Business Administration.
Rachel is a certified Tennis Canada Club Pro 3 (Tennis Canada?s highest certification in the club professional stream) and Tennis Canada Coach 3 (high performance coaching certification).
Rachel is also certified as an Adult Development Professional by the Professional Tennis Registry (PTR) and has had previous experience as a personal trainer certified by the National Council of Strength and Fitness (NCSF).
Rachel has over 15 years of extensive coaching experience as an NCAA collegiate coach, high performance academy coach and a tennis professional at clubs throughout Toronto, Florida and Australia.
Rachel?s love for tennis can be seen in her enthusiasm and dedication to coaching, grassroots initiatives and community development. Rachel works for Tennis Canada, managing different projects in the Community/Development Department. Rachel also works with the Ontario Tennis Association delivering various outreach programs/initiatives.
Rachel is the co-founder of the Progressive Tennis League and First Serve Travel. She has a passion to grow the game of tennis and help players of all ages and levels develop.
Rachel and Ira are very excited to be leading Kew Gardens Tennis Club?s coaching and programs for the 2018 season. Rachel looks forward to making a difference at KGTC, a place that has meant so much to her.
Email - rgouldtennis@gmail.com
Phone - (647) 627-9549
Assistant Tennis Professional - Lorenzo Grecchi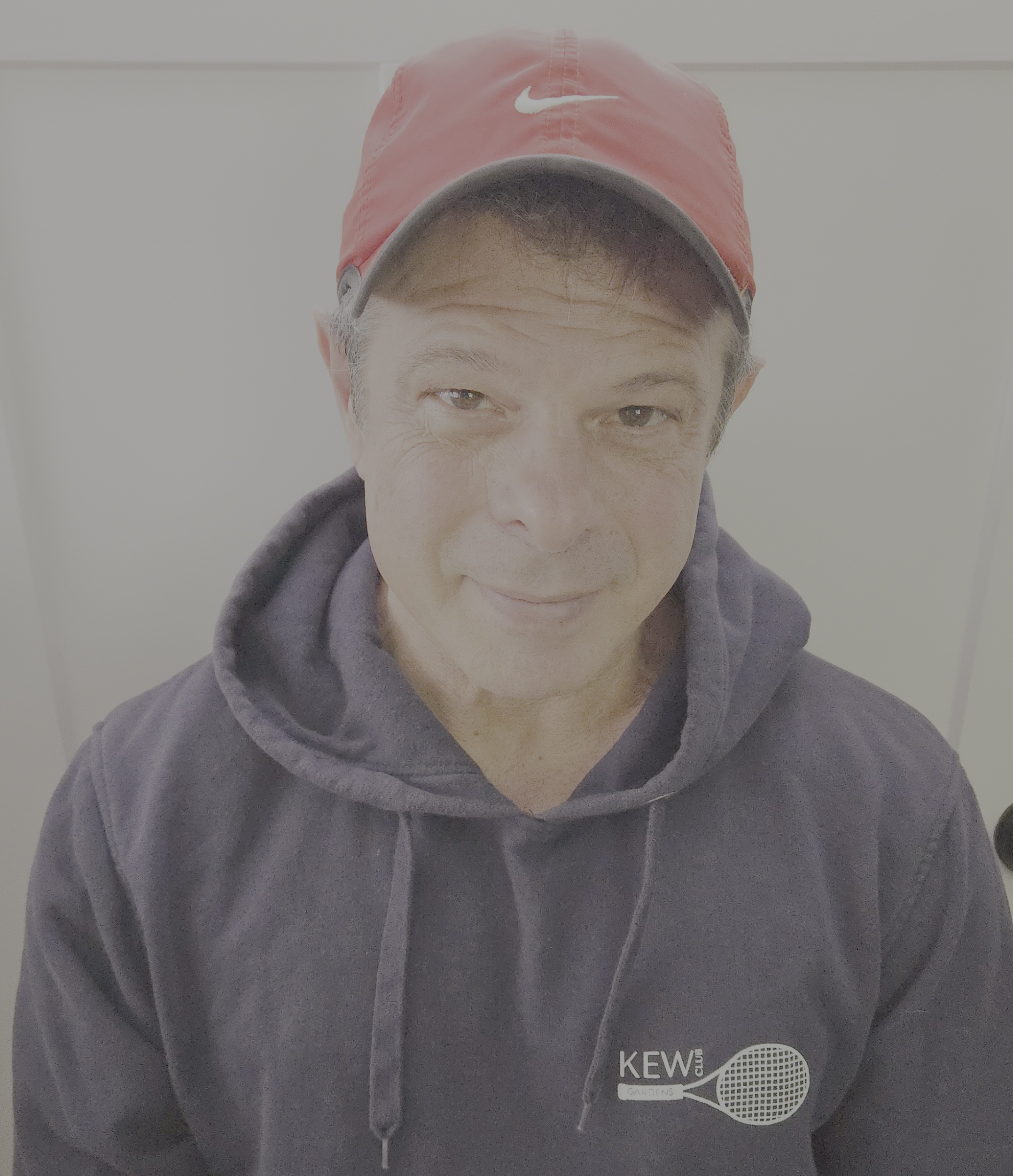 Lorenzo was born in Venice Italy and grew up in the city of Toronto. He began teaching in 1991 and has worked in several Tennis Clubs around the city including Eglinton Flats Tennis Club, Pine Point Tennis Club, Cutten Fields Country Club in Guelph and Columbus Centre located downtown. For the past 4 seasons he has been at North York Winter Tennis Club and 2018 will be his third season at Kew Gardens Tennis Club. Lorenzo is Tennis Canada certified. He has worked with both high performance and recreational juniors. He has helped motivate many young players to grow into excellent quality people as well as players. His love of the tennis is still strong and he regularly shares his passion on the tennis court. He enjoys coaching players of all ages and finds great satisfaction in watching his players improve. Lorenzo is proud to serve at Kew as Assistant Pro, Club Stringer and part of the Clubhouse Staff. You can find Lorenzo at the club 7 days a week. He looks forward to helping members in any aspect of their game or equipment.
Email - lg1tennis@yahoo.ca
Phone - (647) 868-5309